Our Areas of Practice
Public Entity Defense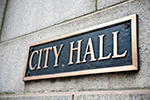 We represent public entities and officials against all types of civil claims, in state and federal court and before administrative agencies. Our attorneys have represented a majority of the 169 municipalities in the state of Connecticut. Most of our clients are towns, cities, public officials, police officers, school boards, teachers, and other public sector employees. We defend every variety of civil claim faced by Connecticut public entities and officials, including professional and general liability claims.
Law Enforcement Liability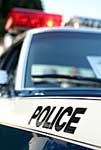 Our founder, Scott M. Karsten, was a police officer and president of the police union in West Hartford. From its inception, our firm has carved out a niche representing Connecticut's law enforcement community. We have tried to verdict claims of wrongful death, false arrest, unreasonable force, TASER deployments, search and seizure, First Amendment retaliation, involuntary committals, negligence, breach of contract, and the entire gamut of state law claims.
Employment Practices Liability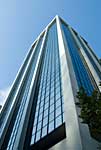 Our attorneys represent public and private employers at trial and before state and federal agencies that enforce employment discrimination laws. We regularly counsel employers regarding employment practices liability, including claims based on race, sex, age, and disability discrimination. We have defended to verdict many discrimination and retaliation claims arising from public sector employment and the full range of employment claims made against private employers.
Business Litigation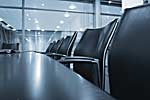 We represent small businesses, for-profit and non-profit corporations, and individuals regarding business dissolutions, breach of contract claims, non-compete disputes, fraud, unfair trade practices, breach of fiduciary duty, and other legal problems regularly faced by those in the business world.